What are linen pants used for?
Linen pants have been around for hundreds of years and have proven to be a versatile piece of clothing. They are lightweight, breathable, and comfortable, making them suitable for any season. Although linen is commonly associated with summer apparel, linen pants can be worn throughout the year.
In this article, we will explore the many uses of linen pants and why they are a must-have in your wardrobe. We will discuss their practicality in different situations such as workwear, casual outings, travel outfits, and even formal events. Additionally, we will give you tips on how to style your linen pants to achieve various looks that suit your personality and occasion. So let's dive in!
Defining linen pants
Linen pants are a type of clothing that is made from linen fabric. Linen is a natural fiber that comes from the flax plant and has been used for clothing for centuries. Linen pants are known for their lightweight and breathable qualities, which make them perfect for warm weather. They are also durable, easy to care for, and have a unique texture that sets them apart from other fabrics.
Linen pants come in different styles and designs ranging from straight cut to wide-leg or cropped. These pants can be dressed up or down depending on the occasion, making them versatile wardrobe staples. They can be worn with sandals or sneakers for a casual look or paired with heels and accessories for a more formal outfit.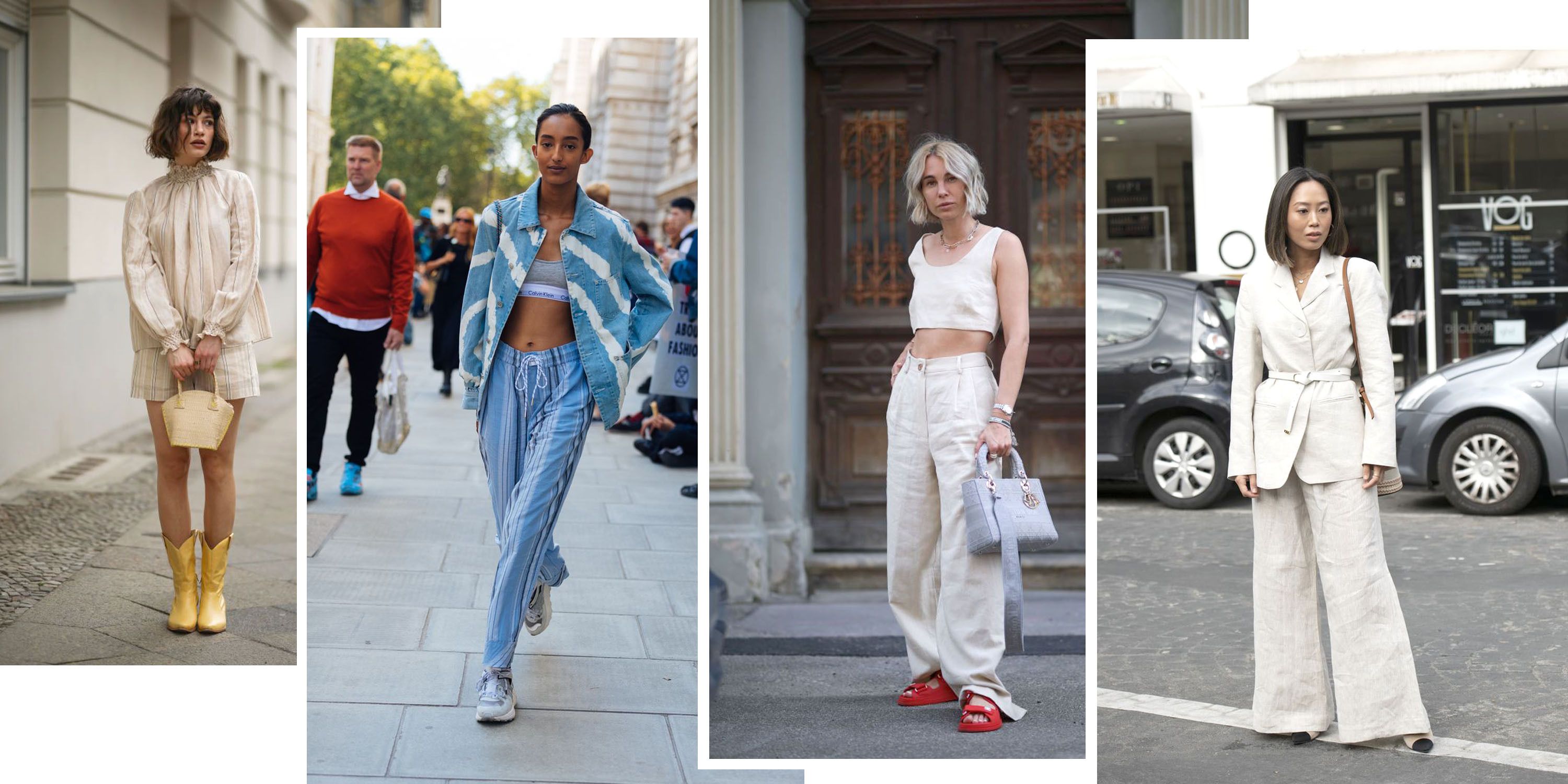 Overall, linen pants provide comfort, style, and functionality all in one garment. Whether you're lounging at home or attending an outdoor event, linen pants are an excellent choice due to their natural properties as well as how they help you stay comfortable while still looking stylish.
Comfort and breathability
Linen pants are a popular clothing item that are known for their comfort and breathability. These pants are made from natural fibers which provide excellent air circulation, keeping you cool and fresh even on hot days. They have been used for centuries in various cultures around the world, especially in warm climates.
The fabric used to make linen pants is lightweight and soft, making them comfortable to wear for long periods of time. The natural properties of linen also make it highly absorbent, meaning that it can wick moisture away from your skin quickly. This helps to keep you dry and comfortable even when you're sweating.
Overall, linen pants are a must-have clothing item for anyone looking for comfort and breathability. Whether you're lounging at home or out running errands, these pants will keep you feeling cool and comfortable all day long. And thanks to their simple yet stylish designs, they can be worn with just about anything in your wardrobe!
Versatility in style
Linen pants are a versatile piece of clothing that can be worn for a variety of occasions. These pants are made from a breathable fabric that is lightweight and comfortable to wear, making them perfect for hot weather. They come in different styles such as wide leg, cropped, straight cut, and high waisted to fit various body types.
For casual occasions, linen pants can be paired with a simple t-shirt or tank top for a relaxed look. For more formal events like weddings or business meetings, linen trousers can be dressed up with a blazer or dress shirt. Linen pants also pair well with sandals or sneakers for a laid-back look. Additionally, they can be dressed up with heels for an evening event.
In conclusion, there are many ways to style linen pants depending on the occasion and personal preference. With their versatility in style and comfort level during warm weather months means you will get your money's worth out of these beloved trousers!
Ideal for warm weather
Linen pants are a staple for warm weather because they're incredibly lightweight and breathable. They're made of natural fibers that allow air to circulate, which is perfect for hot and humid climates. As a result, they're ideal for outdoor activities like summer weddings, beach vacations, and picnics in the park. Plus, linen pants can be dressed up or down depending on the occasion.
One great thing about linen pants is that they come in a variety of styles to suit everyone's preferences. From wide-leg trousers to cropped culottes, there's something for every body type and fashion sense. Pair them with sandals or sneakers for a casual look or dress them up with heels or loafers.
Overall, investing in a pair of linen pants is one of the best decisions you can make if you live in a place with hot summers. Not only are they practical and comfortable but they also exude an effortless chicness that will elevate your wardrobe all season long.
Different occasions to wear linen pants
Linen pants are one of the most versatile pieces of clothing that can be worn on various occasions. For instance, for a casual day out, you can pair them with a plain white t-shirt and sneakers to create a comfortable yet stylish look. Alternatively, you can dress them up by pairing them with a button-down shirt and loafers or dress shoes for a smart casual look.
Moreover, linen pants are perfect for beach vacations as they are light and airy making it easier to beat the heat. They work well when paired with flip flops or sandals and paired with a tank top or loose-fitting blouse. You could also wear them as part of your office attire during summer months as they add an element of sophistication while keeping you cool at the same time.
In conclusion, linen pants are multi-functional pieces that can be worn on different occasions depending on how you choose to style them. Whether it's dressing up or down, wearing them during hot weather months is always in fashion!
Caring for linen pants
Linen pants are a popular choice during the warmer months due to their lightweight and breathable nature. They are commonly worn for casual activities such as weekend brunches, beach outings, and outdoor events. However, because of their delicate fabric composition, it is important to take proper care of linen pants to ensure they last longer.
To start with, always read the care instructions on the label before washing your linen pants. Some may require gentle handwashing or dry cleaning instead of machine washing. When machine washing is allowed, use cold water on a gentle cycle with mild detergent and avoid using bleach or fabric softeners that can weaken the fibers. After washing, hang them up or lay flat to dry in a well-ventilated area away from direct sunlight.
Lastly, it's important to store your linen pants properly when not in use. Folding them neatly and placing them in a drawer or on a shelf will help prevent creases from forming. Avoid hanging them for an extended period of time as this can cause stretching in the fabric. With these simple steps in mind, you'll be able to enjoy your favorite pair of linen pants for years to come!